Hero Cards
Get your professionally designed and printed hero cards! All drivers, NASCAR, Kart, Motocross, Trophy Truck, you name it, we'll create a stunning hero card for your fans!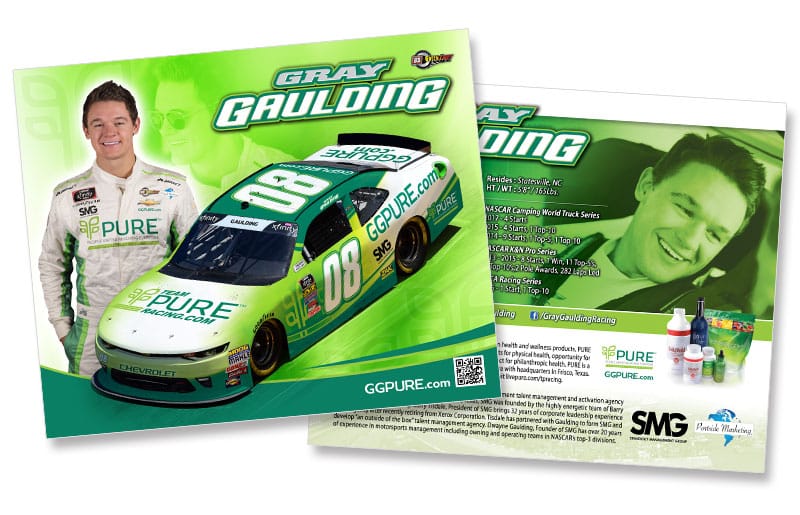 TeamPURERacing members – use your TPR code for a FREE hero card template from PSM and discounted pricing on all printed materials. You can find your TPR code on your TPR Member page.
Not a TPR member? You should be! Find out more here.