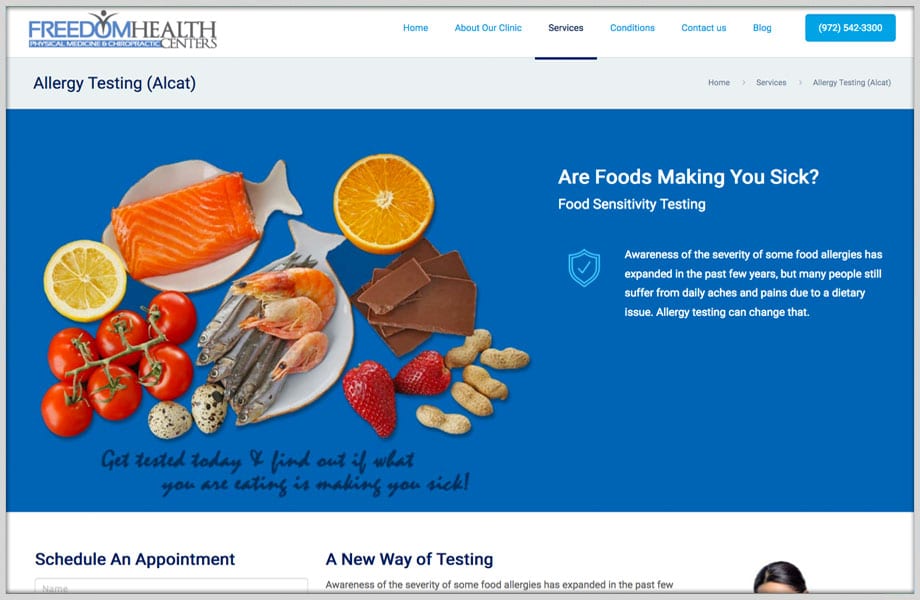 Freedom Health Centers in McKinney, Texas - hired Portside Marketing to re-design their existing website to be more attractive and dynamic for their patients. They also wanted to bolster their SEO and gain placement on search results. Building a new site from the ground up made more sense over trying to retro-fit an outdated website that was not well optimized for searches. We also needed to integrate better call-to-action features. We added a form on every page and made the phone number a central feature, in a bold font.
When redesign the pages, we used bold colors and incorporated more images that aligned to the content better on each page. We also broke up the text to help the reader better digest the content and find what they were looking for more easily. This also helped the search engines by adding content that was richer, more aligned to each page and simply performed better. The result was almost instant. When the new site went live, Google and Bing quickly gave it better rankings, in some cases going from not in the search results to page one in less than two months.
Users have also responded better to the content and new site. Site views are up, which is mainly attributed to being higher on the search engine results for various pages. However, once found, users are spending far more time on the website. Analytic data shows that on average, people are spending 10x more time on the site than before. Forms were also added to the site and this resulted in more contacts from the website.
Chiropractic Website Design Techniques
In order to help patients find and digest information easier, we created distinct sections for various types of data. For instance, this section was configured to look different to identify the various services offered by the chiropractic clinic. Note on all pages a clear call to action.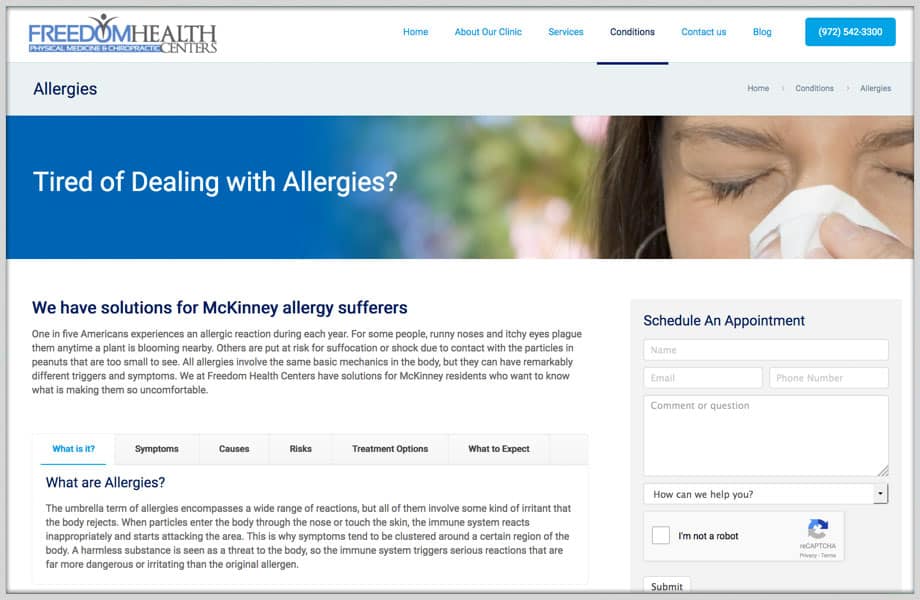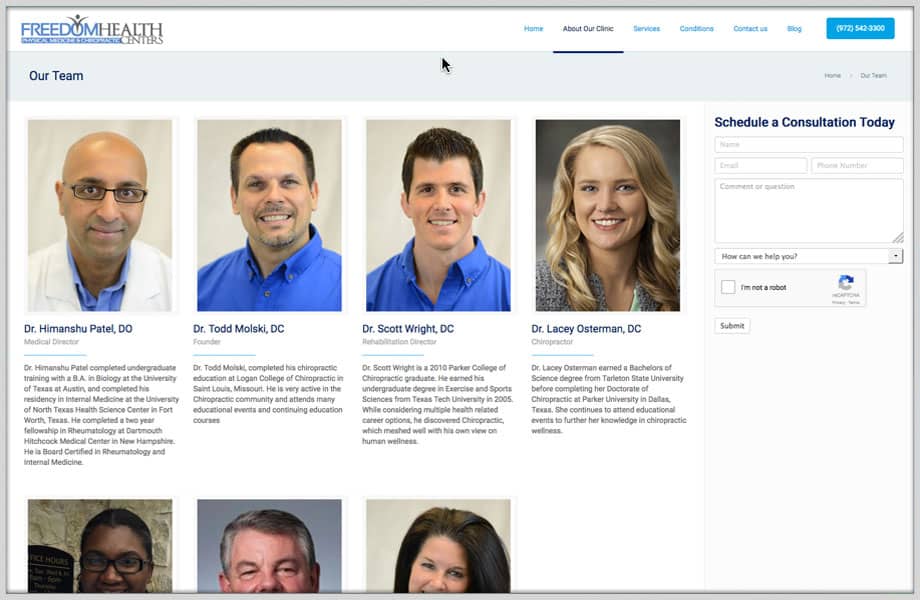 McKinney Website Design for Chiropractors
Creating a clean space with adequate white-space is key to ensuring the best experience for the end user. Every page was restructured by hand to ensure it was laid out well and easy to navigate, allowing the most important information to be easily found and digested by the user.